Film experimental
MARFA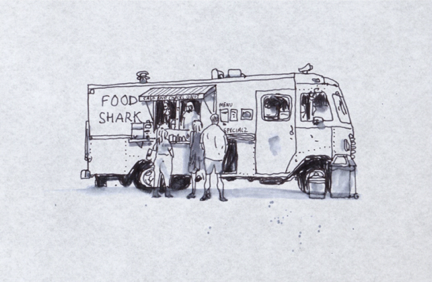 R: Greg McLeod, Myles McLeod
Marea Britanie, 2018, 9'
Un orășel la granița cu Texas. Un loc care nu mai are timp. Un deșert unde lumini ciudate dansează pe cerul înstelat al nopții. Un mecca pentru iubitorii artei minimaliste. Un peisaj al cailor pierduți, ciudaților și camioanelor cu mâncare. Apoi, mai este și lămâia gigantică.

Premiera mondială - Sundance Film Festival 2018; Nominalizat pentru Premiul McLaren - Edinburgh International Film Festival 2018; Câștigător al premiului WTF - Flatpack Film Festival 2018; Selecția oficială - Tampere Film Festival 2018, Animation Day in Cannes 2018
AEROPORT / AIRPORT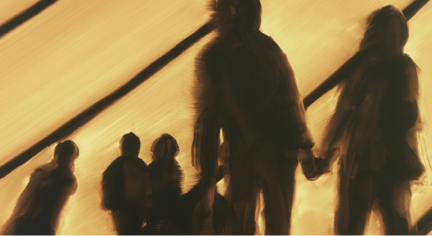 R: Michaela Müller
Elveția, 2017, 11'

Într-un aeroport din zilele noastre, fluxul pasagerilor este întrerupt de niște abateri subite. Forțele de securitate încearcă să descopere cauza perturbării, iar atmosfera se transformă într-una amenințătoare la cea mai mică anomalie. Tragedia și panica sunt întotdeauna la un pas distanță.

Mențiune specială - Animafest 2017; Cel mai bun sunet - Ottawa International Animation Festival 2017; Cel mai bun film de animație elvețian - Fantoche Int'l Animation Festival 2017; Premiu juriului - New Chitose Airport Int'l Animation Festival 2017; Premiul special al juriului - Bucheon International Animation Festival 2017; Cea mai bună animație - Chicago Film Festival 2017; Premiul publicului locul 2 - Solothurner Filmtage 2018 Mențiune specială - Roanne Int'l Animation Festival 2018
TOATE LUCRURILE / ALL THE THINGS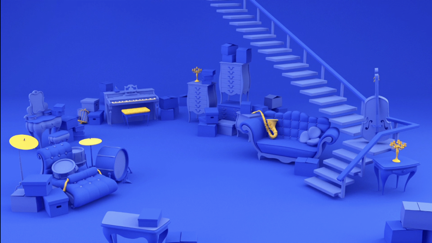 R: Paul McMahon, Chris Guyot
Irlanda, 2017, 1'
O vividă colecție de povești individuale, unite toate de stil coeziv.
BĂIATUL CERB / DEER BOY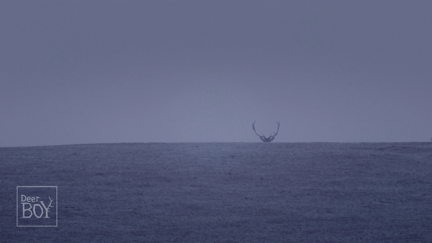 R: Katarzyna Gondek
Polonia, 2017, 15'

O scurtă poveste despre o bizară pânză a iubirii și urii, despre nașterea unui fiu al unui vânător. Băiatul se naște cu niște noduli mici, care în timp se transformă în coarne, ce amintesc de un pui de cerb. O viziune suprarealistă și perversă a unei lumi în care orice om omoară ceea ce iubește - totodată, o declarație sugestivă despre vânătoare și relațiile oamenilor cu mediul înconjurător.

Premiera internațională - Festival du Nouveau Cinema 2017; Selecția oficială - Cracow Film Festival 2017; Warsaw Film Festival 2017; Sundance Film Festival 2018
ZGÂRIE NORI / SKYSCRAPPERS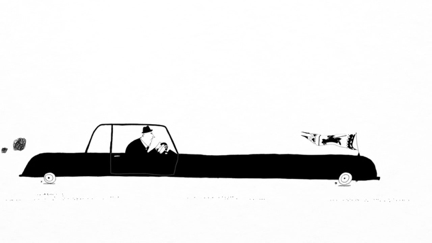 R: Fabienne Giezendanner
Franța, 2017, 15'
Încetul cu încetul, două clădiri se ridică în ceruri; doi miliardari, ajutați de cei mai cunoscuți arhitecți din lume, își construiesc fiecare câte un zgârie-nori, întotdeauna mai luxos și mai înalt, dar până unde vor ajunge? O fabulă despre nebunia oamenilor, o critică plină de umor a lumii moderne, a competiției cu orice preț și a mentalității de a vrea "mereu mai mult". Un film comic despre exces, ca viziune politică. Considerând climatul politic actual, filmul prezintă o problemă cu care se confruntă întreaga lume.

Finalist - Taichung International Animation Festival 2018; Animanima – Cacak Serbie 2018; Palm Springs International Animation Festival 2018; Cairo international Animation Forum 2018; Istanbul Short Film Festival 2018; Festival international de nouveaux Media de Shenzen 2017
SAVUREAZĂ / SAVOR IT / DÉGUSTE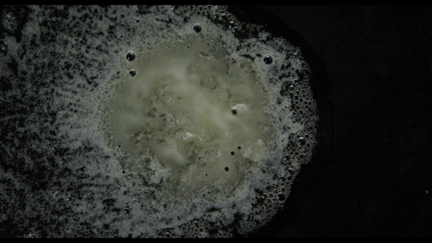 R: Stéphane Baz
Franța, 2017, 5'

O zi la limita superioară a lanțului trofic, cel mai aproape de materie. O zi în larma culinară.

Premiul publicului - Festival L'ombre d'un Court, "La Séance de l'Étrange" 2018; Premiera internațională, competiția Experimental - Guanajuato International Film Festival 2018; Premiera mondială - Clermont Ferrand International Film Festival - Restrospective Tous à table ! 2018; Selecția oficială - Aegean Film Festival 2018; Split Film Festival 2018; Catacumba Underground Film Festival 2018
CASA DE CĂRĂMIDĂ / THE BRICK HOUSE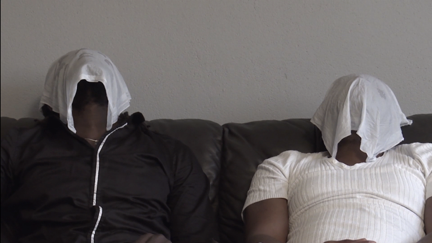 R: Eliane Esther Bots
Olanda, 2016, 15'
Doi prieteni, Sapa și Hija, își reamintesc povești din copilăria lor. Venind din alte țări în Olanda, pentru ei există dorința de a aparține și (im)posibilitatea de a se simți vreodată complet ca acasă.

Premiera mondială - Berlinale 2017: Forum Expanded; Premiera internațională - Cinema du Reel 2017; Competiția de documentare de scurtmetraj Gouden Kalf - Nederlands Film Festival 2017
SUNETUL LUMINII / THE NOISE OF THE LIGHT / LA BRUIT DE LA LUMIÈRE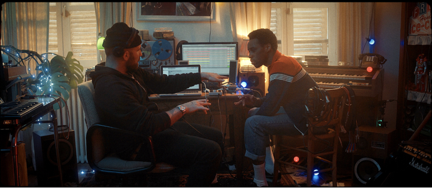 R: Valentin Petit
Franța, 2018, 23'

Pablo and Marius make a disturbing discovery about their childhood friend Lou: she appears to be able to synthesise into sound the light she is exposed to. But as she soon becomes an instrument of their musical experiences, her gift turns into a sort of curse…
Pablo și Marius au parte de o descoperire șocantă referitoare la prietena lor din copilărie, Lou. Aceasta pare că poate să sintetizeze în sunet lumina la care este expusă, dar pe măsură ce devine un instrument al experiențelor lor muzicale, darul ei se transformă într-un fel de blestem ...

Best Fantastic Short Film, Best Director, Screenplay Honorable Mention, Best Lead Actress, Best Cinematography, Best Art Direction, Editing Honorable Mention & Best Fx - South Film and Arts Academy Festival 2018; Video of the Day - VOTD.tv; Best Score - Firenze FilmCorti International Festival 2018; Outstanding Short Film, Outstanding Score - High Peak Independent Film Festival 2018
PAȘI PIERDUȚI / LOST STEPS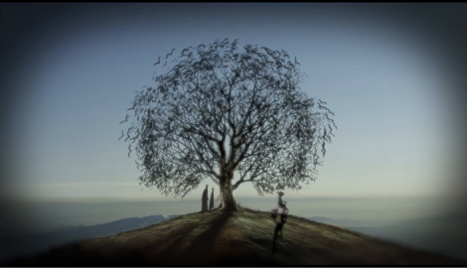 R: Per Nilsson
Suedia, 2018, 11'
Un film despre o viață trăită, despre timp, despre dragostea trecută și despre un om rătăcind într-un parc. El încearcă să întâlnească pe cineva, deși nu este sigur de cine.
GUAXUMA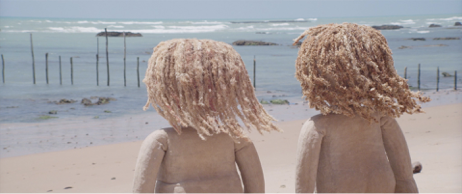 R: Nara Normande
Brazilia, 2018, 14'16''
Tayra și cu mine am crescut pe o plajă din nord-estul Braziliei. Am fost inseparabili. Briza mării mă aduce înapoi în amintiri fericite.
Annecy International Animated Film Festival, Chicago International Film Festival, Anima Mundi – Best Brazilian short film, Ottawa International Animation Film Festival – Best narrative short